New! Flash Movie
Technology is changing, and the ESPG is changing with it! The latest internet fad, Macromedia Flash, may be annoying for intro screens, but is a great tool for making web movies! The first in our new series, a movie on the Interstellar Gas and how we on earth can study it, is 1/100 the size of similar QuickTime movies. We will eventually convert all the QuickTime films into Flash, as downloads are incredibly fast and will thus allow our modem-based surfers the opportunity to view movies.
You will need the free Flash player to view this movie -- downloads are quick and easy from Macromedia.com. (Many browsers are already Flash-enabled, so you may not need to download the player.)
Interstellar Gas Movie summary: learn about how the sun's gravity affects the interstellar wind, allowing us to study it from Earth-orbiting satellites. For more information, visit the Interstellar Medium Learning Pages. File size: 137 k
QuickTime Movies
There are currently three sets of movies available for download.
QuickTime format is available, in both plain format and compressed as StuffIt documents.
Visit here to learn more about the QuickTime format and to download a player.
If your would like to visit our ftp site to download the movies, please go to our ftp site at ftp://ftp-ssg.sr.unh.edu.

If you are using a UNIX system, login as anonymous and use your e-mail address as your password. This is not necessary in a web browser.
The files are located inside the folder: /pub/misc/webmovies/
---
---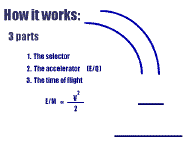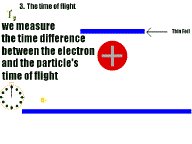 ---
ACE: Advanced Composition Explorer
New! You can now view the entire ACE movie in one 1.87 meg Shockwave file, instead of downloading multiple QuickTime movies.